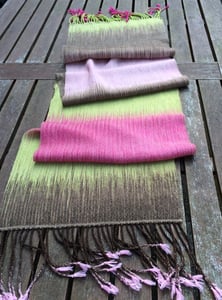 kr

750,00
This luxurious scarf or stole is handwoven in plain weave structure by me.
Material in the warp is handpainted merino wool, 14/2. The weft is a very fine wool, 25/2.
Dimensions: 35 x 166 cm plus fringe.
The scarf is very soft and drapes nicely.
Wash gently by hand. Can be pressed using a hot iron.